America's Gatekeeper:  The Story of Paul Kroegel

Archival Treasures
Look what we've discovered!
Photographs
A sample of some of Paul Kroegel's photography.  (Images courtesy Jim Culberson, Seabird Publishing, Inc.)
Documents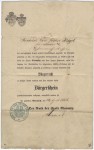 Certificate of Citizenship, Karl Friedrich Gottlieb Kroegel (Paul Kroegel's father)
of the Township of Chemnitz , Germany, dated April 24, 1868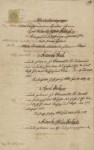 Certificate dated 1871 in Chemnitz, Germany, showing the ages
of the three Kroegel children.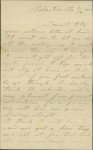 First page of a letter from Paul Kroegel to his wife, Ila, dated 1900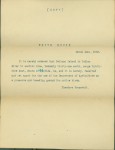 Copy of President Theodore Roosevelt's 1903 decree declaring Pelican Island
as a wildlife sanctuary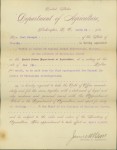 1903 letter from the U.S. Department of Agriculture appointing Paul Kroegel as
Warden of Pelican Island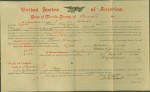 Paul Kroegel's certificate of United States citizenship dated 1908