Mahr Park at Hidden Hills Farm Multimedia Project
The Discover Nature App – First Time in Kentucky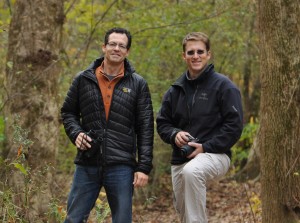 Evan Hirsche and Sam Serebin, co-founders of Discover Nature Apps, have visited Mahr Park and have shared their expertise for a first-time Kentucky Nature App. Both Evan and Sam were recommended to Producer Sam Koltinsky because of their success at the Jay N. "Ding" Darling National Wildlife Refuge. The intent would be to design an app that would connect all age groups to nature, land, leadership, and legacies.
The Discover Nature Apps is a joint venture of Evan Hirsche and Sam Serebin that seeks to connect families to the outdoors in ways that are fun and engaging and which ultimately lead to taking meaningful action in support of protecting our public lands.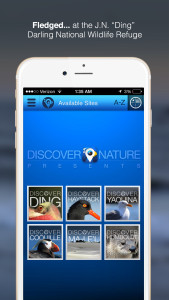 Evan Hirsche is President of Wild Eyed Creative Services, a consultancy focused on developing and implementing creative public engagement strategies in support of public lands and improving messaging, marketing and communications in the conservation arena. He is a 23-year veteran in the wildlife conservation field and is former President of the National Wildlife Refuge Association (NWRA), where he played a vital role in galvanizing the volunteer refuge Friends and conservation communities around Refuge System funding and policy needs.
Sam Serebin is Principal and owner of Green Rhino Design. He is an award-winning designer and art director with approximately twenty years of professional experience. He has worked for Fortune 500 companies, Wall Street firms, foundations, non-profits, universities, and wildlife conservation organizations. He has designed magazines (LIFE, Money, TV Guide, Business-Week) and magazine prototypes (National Geographic Adventure, Alpinist, Broker/Dealer) that have won numerous awards. Sam has a passion for conservation, the outdoors, education and advocacy.