Mahr Park at Hidden Hills Farm
The Legacy Begins!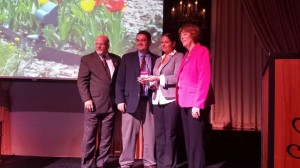 Madisonville, Kentucky, is the recipient of the Outstanding Achievement Award in Environmental Efforts presented at the 2014 America in Bloom Symposium and Awards Program. This award is highly competitive and is awarded to only one city per year with all city population categories participating. America in Bloom celebrates communities that are planting pride in America.

Also, Madisonville was awarded as a "4 Bloom" city out of 5 in recognition of the city's wonderful Sculpture Program.