The Federal Duck Stamp Program

Commemorating the 80th Anniversary of the
Federal Migratory Bird Hunting and Conservation Stamp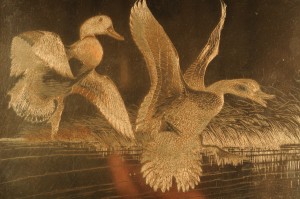 Jay N. "Ding" Darling  was largely responsible for the passing of legislation that led to the establishment of the Federal Duck Stamp Program and designed the first Duck Stamp in 1934.
Read about the history of the Duck Stamp here.

Printing plate of the first Duck
Stamp, designed by Darling.
See the February 2014 issue of Wingtips, newsletter of the Friends of the Migratory Bird/Duck Stamp.